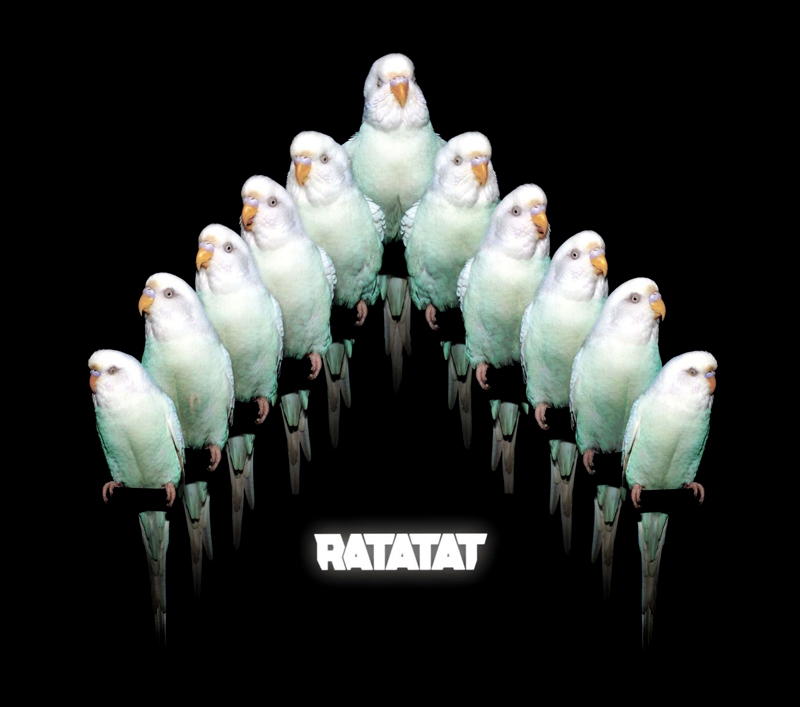 A quick few thoughts on
Ratatat
's upcoming LP4 [out June 8 on XL Recordings]. Their
self-titled
debut LP, Ratatat, was AMAZING. Its its lead-off track,
Seventeen Years
[mp3], is still one of my all time favorite indie electronica tracks - hands down!
Classics
had some good tracks, but
LP3
kind of bored me.
LP4 combines a lot of the best elements of their previous 3 albums, reintroducing the heavy electric guitar edge that was too absent from LP3. There are LOTS of new textures and sounds on this album as well. If not for
Seventeen Years
, LP4 might be my favorite Ratatat album. Well . . . maybe it will be in any case.
I will explain more in June, but for now here are some samples:
Drugs [mp3]
removed by request
Neckbrace [mp3]
removed by request
Bare Feast [mp3]
removed by request